about us
Download Design Kid
Download the kids' room!
The rise of the internet has brought fundamental cultural and economic changes to our world. It has generated completely new economic models, digital economy and generation Y and Z (Google generation) whose members were born as digital natives and have a totally different approach to consumption than their parents had. Free information and content available at the press of a button that was exclusive not so recently and came at a price comes as natural for them from their first moment in life.
The Download Design initiative, launched three years ago, gives answers to the above phenomena using the sharing economy model. This successful experimental project with its new approach attempts to find solutions to a number of anomalies in the industry and problems of furniture and woodworking industry, while it addresses the general public and looks to make quality design furniture available for all.  Download Design – as the name shows – offers manufacturing drawings and furniture designs for free download. We stipulated an approximately HUF 50,000 cap for the material costs of furniture, however, there are several objects with much lower costs. The project has a new theme every year, and features furniture with increasingly imaginative and, at the same time, mature design approach. Our first theme in 2015 was the first home, so students of Moholy-Nagy University of Art and Design (MOME) designed pieces to start their independent lives with. Last year we focused on the first child under the title "Download Design Baby" and the portfolio grew with another 11 objects.
The needs and preferences of the 6-12 age group was in focus in 2017, i.e. the site features children's furniture for schoolchildren. The project theme of the one semester course at MOME challenged students to design furniture for three uses and locations: pieces for relaxing and playing in the leisure space; furniture to facilitate ways of learning in the study space; and flexible, multifunctional and modular storage systems. Joinery industry consultants and contractors from members of Bútorszövetség (Association of Hungarian Furniture and Woodworking Industries) assist the realisation of Download Design pieces. The products are showcased at the annual Construma-OtthonDesign expo and fair. Visitors can like the pieces on the three language website, and the number of likes and downloads incontestably indicates the success of the works.
The project aims to utilise local resources and support micro-enterprises.  Students are required to use technology and materials that can be sourced in Hungary within a few kilometres of your home regardless of where you live. In other words, after downloading the manufacturing designs of Download Design furniture for free, you can ask the next door joiner to make it or do it yourself if you have a home workshop. Environmental awareness is another fundamental point besides the local focus. That is relying local opportunities and resources reduces your waste output, environmental load and costs. Download Design pieces have no marketing or packaging material costs, design fee or sales margin, and you can also keep your transport costs to a minimum. All this results in a reasonable expenditure as the costs are limited to two items: the material cost and the joiner's fee.
The cohesive force of Download Design is the spirit of sharing and cooperation. Also the hope that if knowledge and know-how is democratised and distributed much more efficiently than before, we may create a better working world, and cooperation is clearly a win-win solution for all.
www.downloaddesign.hu
Cooperating partners:
Rita Mária Halasi
Moholy-Nagy University of Art and Design
Association of Hungarian Furniture and Woodworking Industries (Bútorszövetség)
Hungexpo, Construma–HOMEDesign Trade Exhibition
Project Manager–Curator:
Rita Mária Halasi (design expert)
Supervising teachers (furniture design):
István Juhász (DLA, assistant professor, MOME)
András Kerékgyártó (assistant lecturer, MOME)
Rita Mária Halasi (design expert)
Furniture designers (MOME students):
Enikő Barbarics, Csaba Barna, Máté Barna, Hajnalka Battai, Dorottya Féja, Márton Hegyesi, Fanni Kákóczki, Szilvia Kurdi, Dóra Németh, Brigitta Péni, Diána Santana, Márti Schmidt, Dorottya Tibori
Image designers (MOME students):
Katalin Boromissza and Adrienn Császár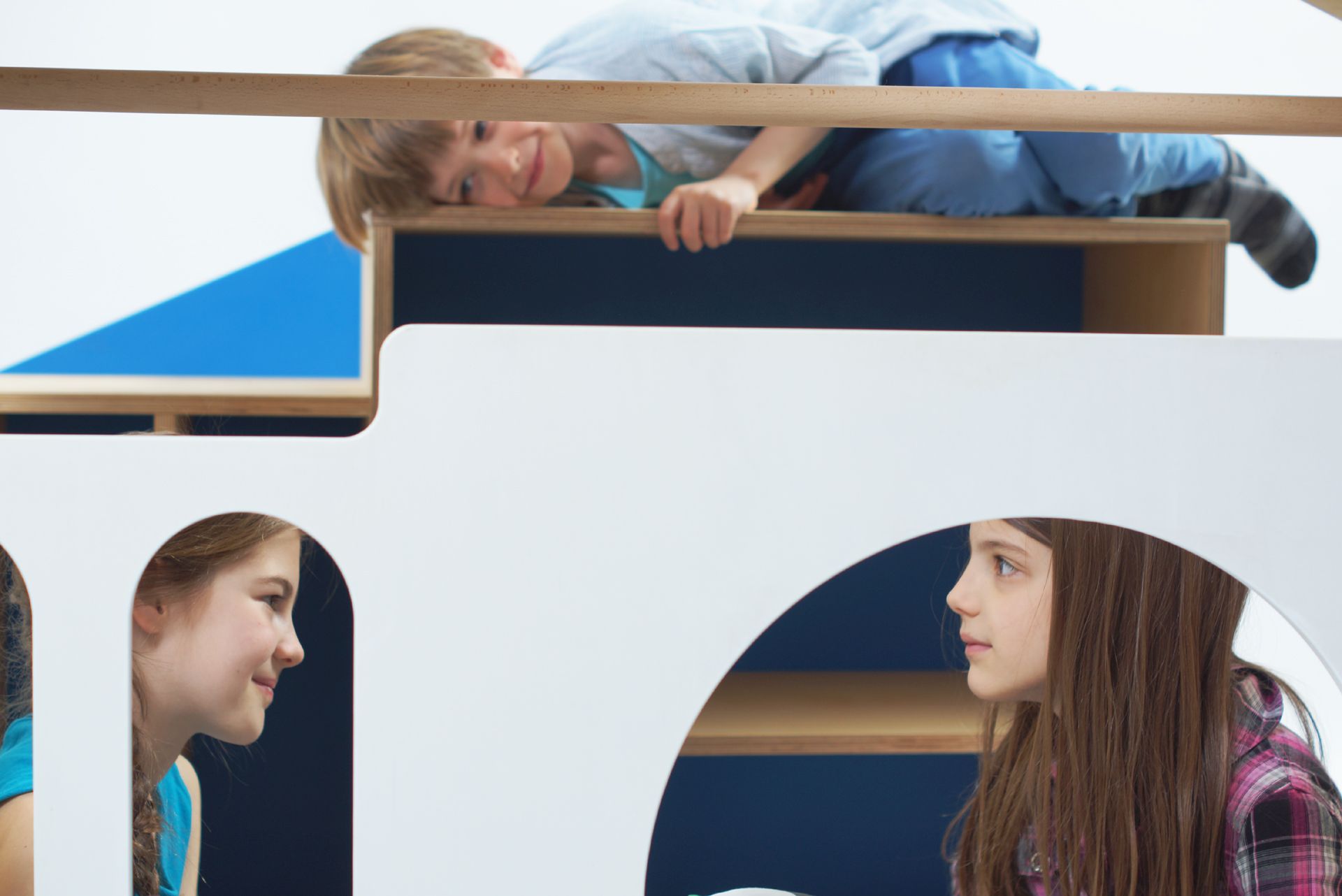 partners
furnitures